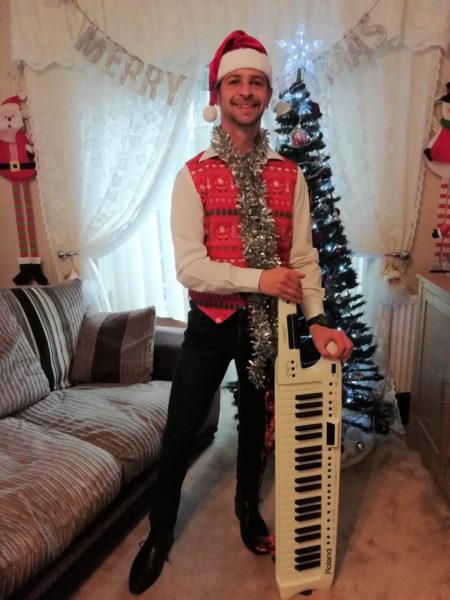 As we enter this year's festive period, one thing that we all expect to hear is Christmas music filling the air – this year, Yeoman Park teaching assistant Andrew Land will be making our ears jingle all the way as he has written and recorded his first Christmas song, 'A Better Day for Christmas'.
Andrew, who has been working at Yeoman Park since April, has performed in bands and in amateur theatre for around 20 years, and has decided to help raise some cheer in this most unusual of years. The Christmas song will feature on his newly recorded album, which is now on sale, and has received interest from local radio stations.
Andrew says: "I love making music and have done it for a long time – the Christmas song is full of positivity in a strange year for us all. I decided to donate proceeds from my album sales to the academy to raise some money for the children at Yeoman Park – these funds will hopefully be put towards the purchase of new outdoor equipment to benefit the students."
To hear Andrew's song click here.
Good luck to Andrew with the song and thank you from all at Yeoman Park for his generous gesture.
(Please note – Yeoman Park Academy does not accept any liability for the content on any external website)