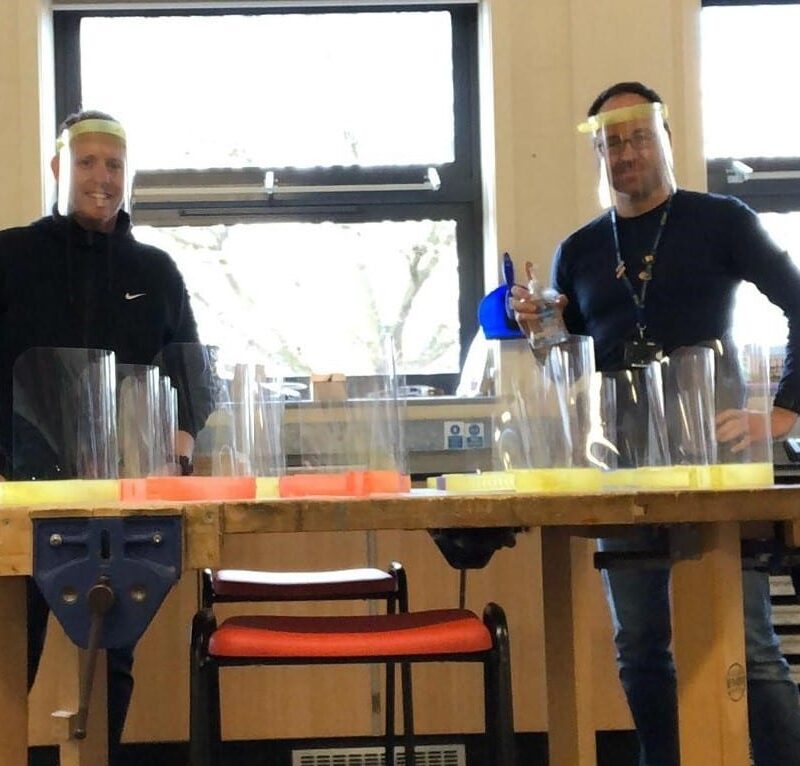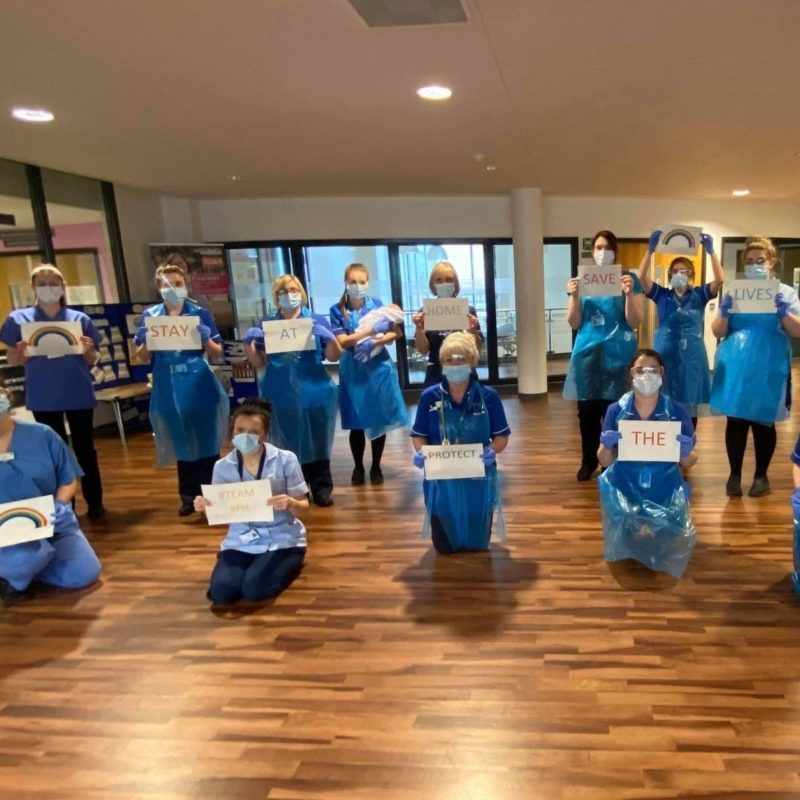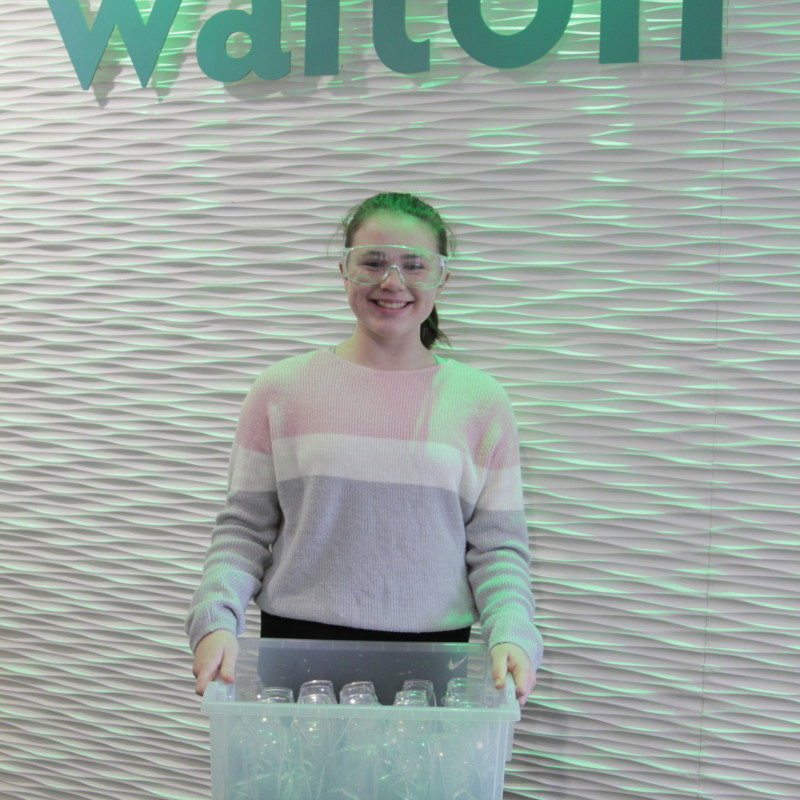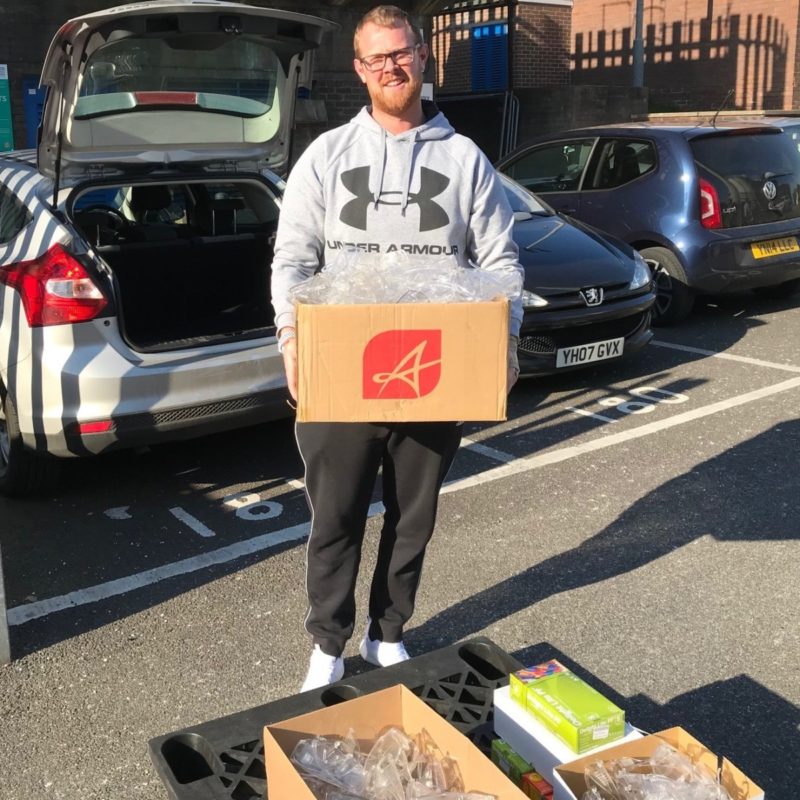 Staff and students from across the Diverse Academies Trust have joined together to support NHS staff as the coronavirus crisis intensifies.
As the need for personal protective equipment (PPE) grows, items commonly used in science and design and technology lessons, such as safety goggles, masks and gloves have been donated to hospitals in the local community to help protect those working in the NHS.
At Queen Elizabeth's Academy in Mansfield, the science team came up with the idea of donating goggles for the maternity ward at Kings Mill Hospital, Nottinghamshire, and delivered the items to the unit last week. They subsequently sent a further three boxes of goggles to the hospital this week to support NHS staff working in other departments.
Walton Academy in Grantham donated over 100 pairs of science safety goggles to their local hospital – the Grantham and District Hospital – in a bid to help the NHS with much needed protective equipment.
Over at East Leake Academy, the team boxed up goggles, gloves and masks. Assistant Principal, Mr Reid, delivered these to Queen's Medical Centre in Nottingham, with another batch being taken to Derby City Hospital by a parent who works as a consultant there.
Senior principal, Mr Vernon, led the drive for equipment at Tuxford Academy, delivering 17 boxes of vinyl gloves, 432 pairs of safety glasses and rolls of aprons to Bassetlaw District General Hospital, north Nottinghamshire. They have also produced 40 masks using laser cutters to be sent to Queen's Medical Centre, Nottingham.
Meanwhile, Mr Olley from Retford Oaks Academy delivered 280 pairs of protective glasses and over 400 pairs of disposable gloves to Doncaster Royal Infirmary, South Yorkshire, to show support to NHS staff from its staff and students.
Staff at Yeoman Park Academy in Mansfield also contributed to their local NHS Trust by donating 60 boxes of gloves.
Acting CEO of Diverse Academies Trust, Dave Cotton, said: "I couldn't be more proud of all students and staff in our academies for coming together in this way to support our NHS. Our academies play an important role in their local communities, not just as keyworkers, but in upholding our values of helping others and teaching young students the importance of altruism.
"These are such kind gestures, which I am sure will be greatly appreciated by NHS staff working at the frontline to battle this virus."
Throughout Diverse Academies, we have reinforced the message from the UK government to all parents and students – stay home, protect the NHS, save lives.